Xen Orchestra 5.38
Xen Orchestra 5.38 is available, with the SDN controller getting a BIG upgrade!
It's back to school time and Xen Orchestra 5.38 is now available. As usual, our team mostly used this holiday month to focus on bugfixes, cleaning, and also on big features that will come in the next few months.
As before, if you want to get the all the new stuff, you need to use the latest branch and not the stable one.
Global Private Network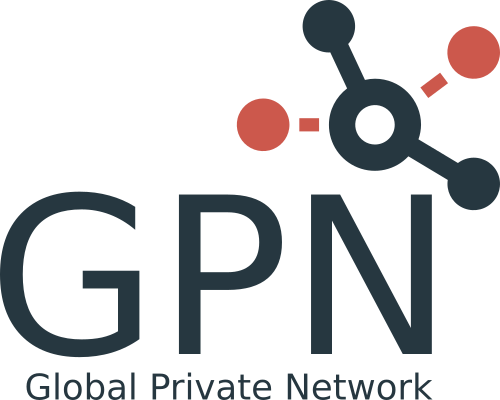 Two months ago we introduced the SDN controller which is a plugin providing the ability to create private networks within a pool.
This month, the SDN controller is evolving to introduce a new ability: creating cross-pool private networks! This is what we call "Global Private Network".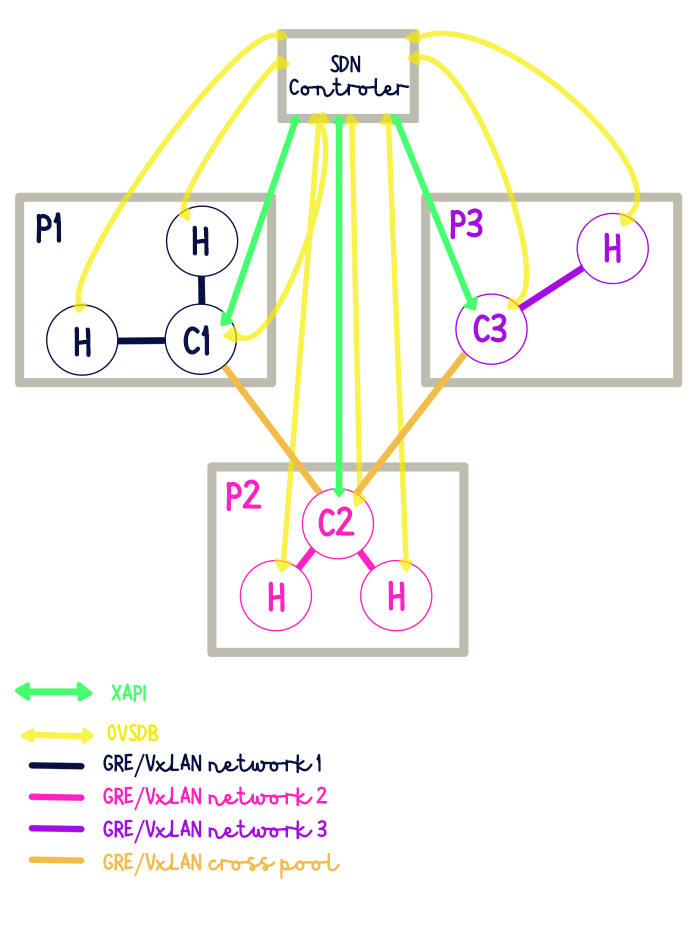 Our developer, Benjamin, wrote an extensive devblog about this awesome new feature that you can discover here.
Now in Xen Orchestra, you can select multiple pools when creating this private network, and everything will be configured automatically on all your hosts:
Use cases are infinite, but you can now build your infrastructure regardless of your physical networks, every VM in this network will be able to reach each other, privately! A quick example, with a web server and database (let's say Nginx+Postgresql): now they can be hosted in different places or live migrated from one site to another, they will maintain reachability in the same virtual network, without requiring public IP addressing for this dedicated backend. Your database will be safe because it's only listening on the private network side.
Multiple private networks
We also introduced unique network identifiers (VNI), allowing the creation of multiple private networks. Main use case: hosting XCP-ng and having private networks for each customer. Now you can do it!
Encryption
Very soon, these networks will be able to have IPSEC encryption, so you could use them confidently accross insecure networks (ie: between sites with Internet in the middle). This will be bundled with an XCP-ng update to support the latest and most secure encryption libraries.
Other big features in the pipe
The end of 2019 will be full of big surprises, with new products and features. Brace yourself for deeper integrations between XCP-ng and Xen orchestra ;)
XO Proxies
The next big thing coming soon in Xen Orchestra are XO proxies. We've been teasing them for a while, but we are finally coming to the point where a beta release will be possible.
If you are interested in these new products, don't forget to register to the beta testers list for our coming XO Proxies: the registration form is available at this link.
Xen Orchestra Hub


Our team is also working on a very exciting new feature, and we are seeing many possible applications in the future: the Xen Orchestra Hub.
As a first step for this new feature, we will create an XVA store. A catalog of VM templates that have been created and carefully tested by our team. It will be a matter of two clicks to deploy the template you need to the pool you want.
More information on this project coming soon!
Open Source Summit Europe
This October 28 - 30, 2019 is one of the biggest European events regarding the Open Source world.
We will be attending this event and will have a booth at which you will have the opportunity to meet us during the whole event!
More information is available on this page
Hosted XCP-ng
A quick intro to something people have asked us about for months now: the ability to use turnkey managed XCP-ng/XOA infrastructure (compute/network/storage), designed, installed and hosted by us, bundled with our support. Guess what? We are doing it now! A validated and pre-built XCP-ng platform hosted just for you, with our expert support. Check https://xcp-ng.com/cloud to know more!