Meet us at the Linux Open Source Summit Europe
From October 28th to 30th, 2019 the Linux Foundation Open Source Summit in Lyon (Lyon Convention Center) will take place. Our booth number is B3

For those who are not aware, OSS is one of the biggest European events in the Open Source world. It's a leading conference for developers, architects and many technologists and industry leaders from inside and outside the Open Source industry.
This year, Vates is proud to be a sponsor of the event and you will have the opportunity to meet our team at our own booth and share with us during the event!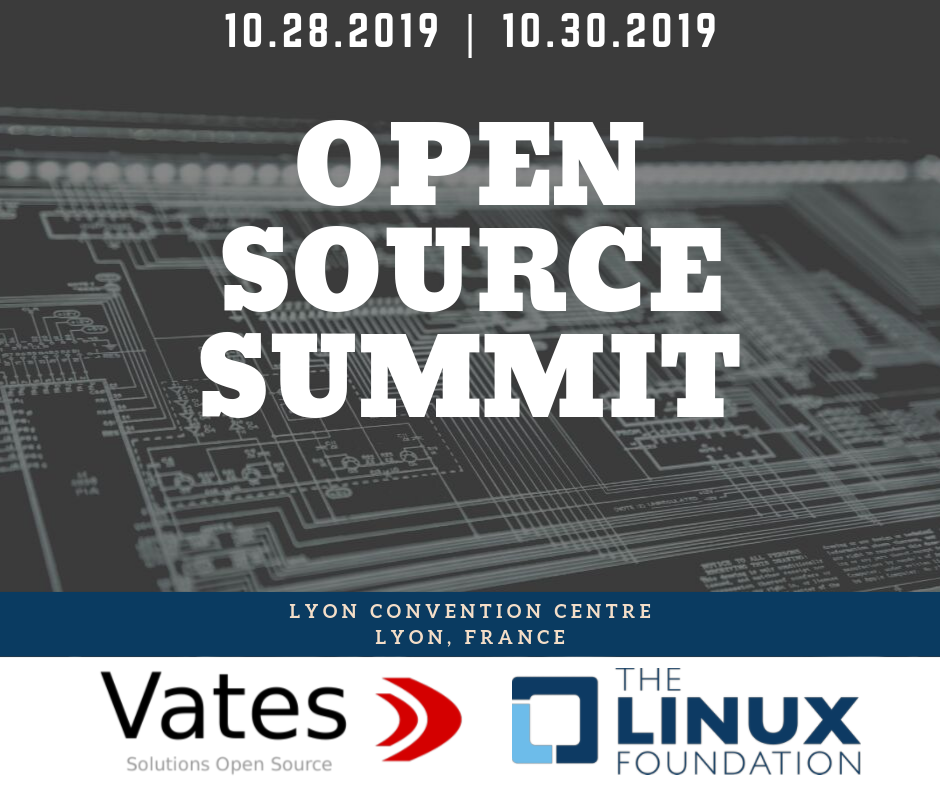 More information about the event as well as the registration process is available on the official event website.
We also created a dedicated thread on our community forum to talk about the upcoming event on which you can also request a meeting with us.
Of course, we will have some shiny goodies for all the people passing by! Speaking of, we have added a link to our Redbubble store on the website main menu for those interested in wearing some XCP-ng swag.