Xen Orchestra 5.75
September release! Go check what's new in this Xen Orchestra version 5.75.
Time for Xen Orchestra 5.75! Multiple improvements related to backups (file level restore for S3-like backups!), but there's also a lot of other things related to the whole stack. Enjoy the read.
Video version of this blog post:
🗃️ File level restore on S3 backup
Our new mode of backup ("split" VHD where each block is a small file) is now compatible with the file level restore feature. Not only can you use file level restore on an S3 backup but also while using backup encryption. It also works using any NFS/SMB backup repository when you enable "split VHD" mode.
For those who are wondering, we rely on a custom Fuse driver to be compatible with our new format. It works very well!
📸 Webhooks for snapshots [beta]
⚠️
This feature is currently unstable and might change in the future, depending on users feedback. Use it with caution!
It's now possible to notify a VM via an HTTP request before a snapshot. Xen Orchestra will wait for an answer before starting the actual snapshot. We believe there's a lot of use cases for this feature, which is fully customizable by users:
Flush/dump your database before a backup job
Empty the trash bin or /tmp before the snapshot to avoid saving useless data
Shutdown/restart a service
Disconnect your users
Purge sensitive data...
The complete documentation to use this new feature is available, for now, on our Github repository:
📂 Allow NFS subdir on SR creation
We've been asked about this for a while now, and we managed to finally improve it! When creating a VM storage repository in Xen Orchestra, you can now point directly to a subdirectory, without needing to export it from NFS: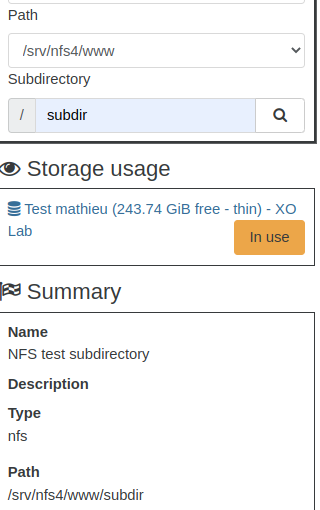 📖 Xen Summit feedback
Our XCP-ng team was at the Xen Developer & Design Summit last week. It's an important yearly event in the Xen World and it helps us to define the future roadmap for both the XCP-ng hypervisor and Xen Orchestra.
Olivier, our CEO wrote a feedback blogpost about this  year's event with some crunchy news: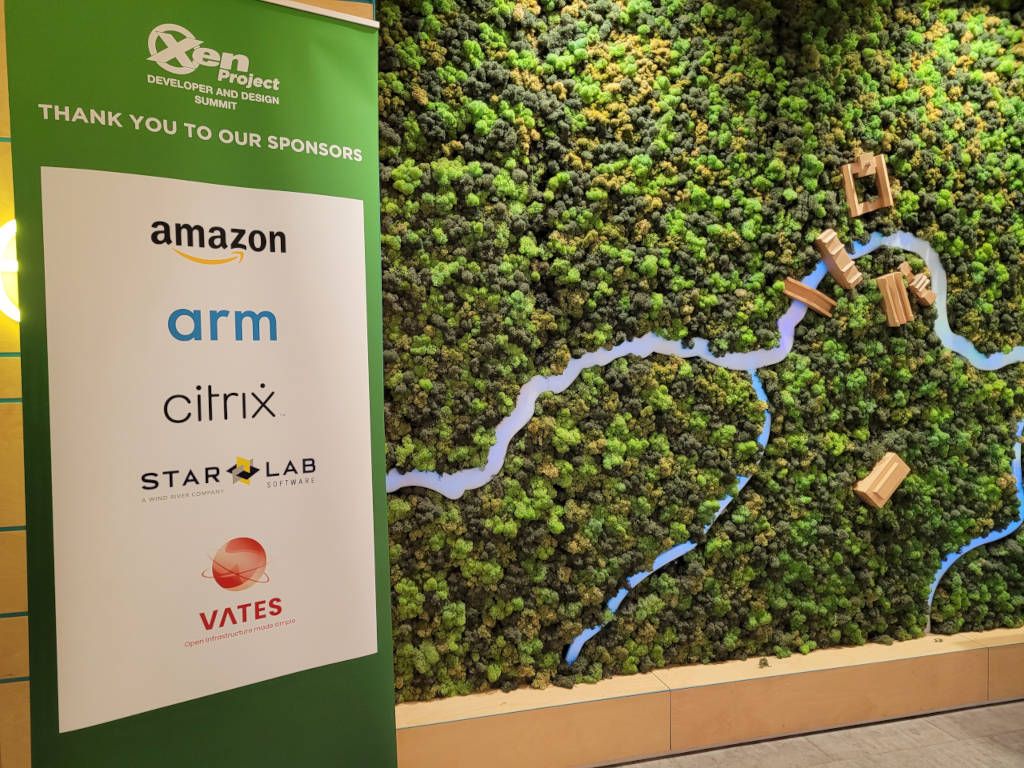 📅 Open Source Summit Experience
Another important upcoming event for our team is the Open Source Experience, on 08 and 09 November in Paris. Like last year, we will be present with a booth at the event.
In addition to meeting us there, I, Marc-André (CMO), will also have the opportunity to talk about virtual infrastructure sovereignty during a conference.

🔭 XO Lite components
We are currently working on multiple components for Xen Orchestra Lite and XO 6. Specifically, the selectors, modal windows and radio buttons.
Here is a preview of what you can except in the next build (in the next weeks!):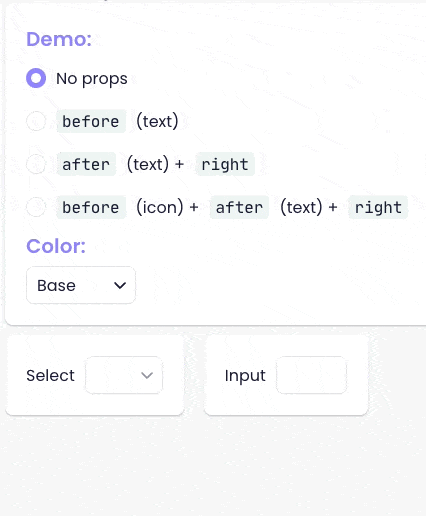 Obviously, this is only a part of what's coming, so stay tuned on the XO Lite front!