Xen Orchestra 5.47
Xen Orchestra 5.47 is now available and comes with a lot of improvements for different components in Xen Orchestra. Also, you can now activate trial for Xen Orchestra proxy.
Xen Orchestra 5.47 is now available and it comes with a lot of different improvements on different existing features: Backups, SDN controller, OVA 2 support, Audit log, and security.
Xen Orchestra proxy trial


XO proxies are out of beta and ready for production for a month now. For those who would like to test it and that didn't get the opportunity to do it during the beta phase, you have now the opportunity to activate a trial period for proxies.
The process is very easy, you simply need to deploy a proxy on the host of your choice, if no license for proxy is available, you will have the option to start a trial.

Support for OVA2
OVA (Open Virtual Application) is one of the most common formats for virtual appliances and is already supported since a long time in Xen Orchestra.
As OVA2 is getting more and more popular out there we implemented the support for OVA2 import in Xen Orchestra as well.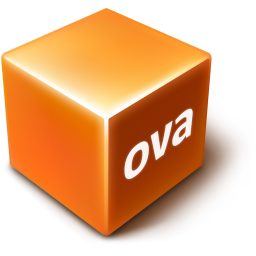 SDN controller rules
SDN controller is still evolving and this month, in addition of a small bug fix, we are introducing a new feature: preferred center at network creation
When you create a GPN, all the hosts in the network are connected to a central host. Until now, this host was randomly selected.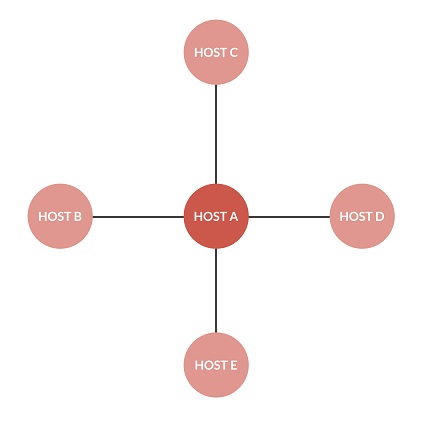 This is now possible to select a preferred central host at the network creation.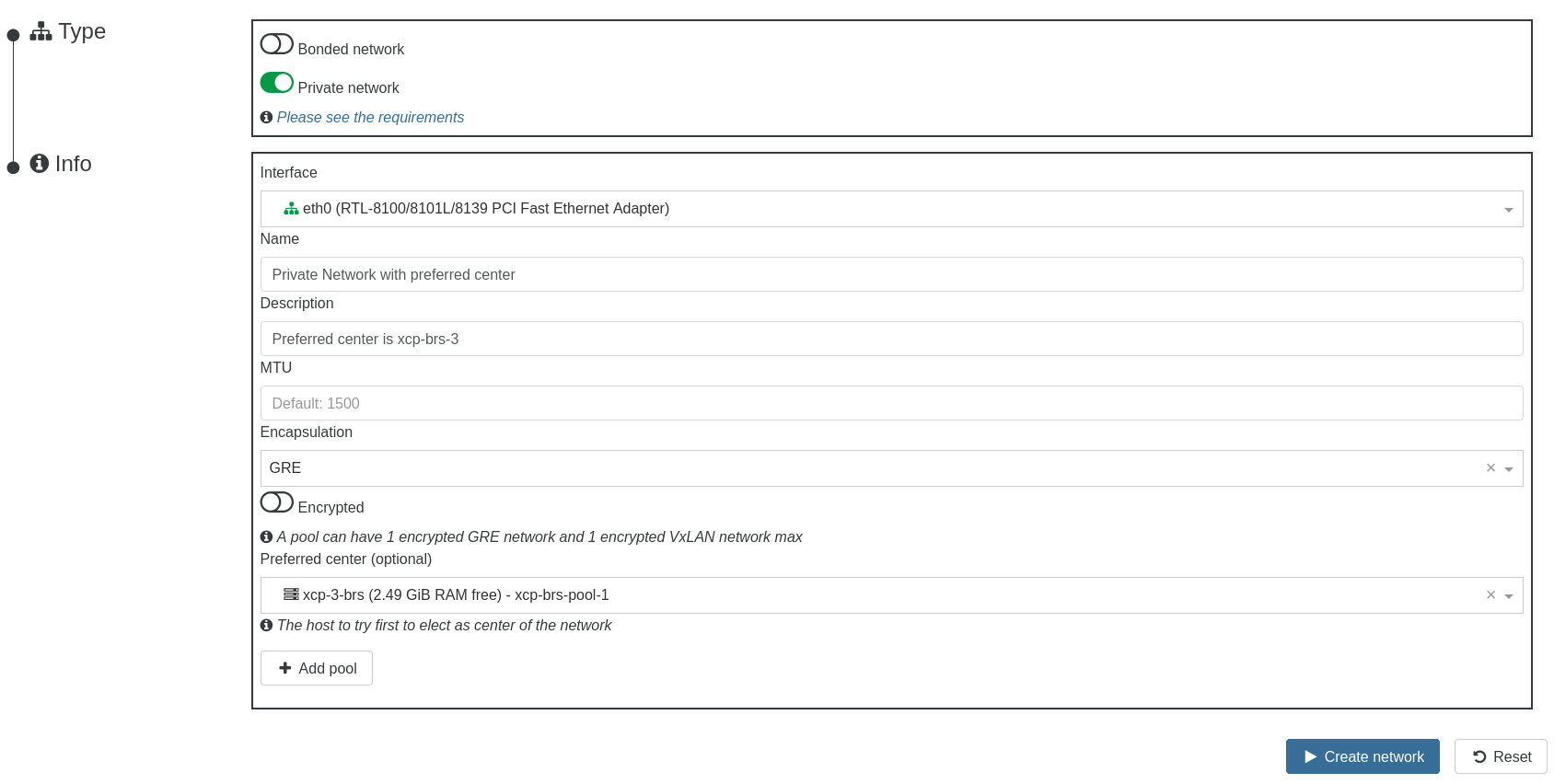 Security improvements
We are always working in Xen Orchestra and XCP-ng to improve the overall security of your infrastructure. This month, we added different features and support going down this path.
🛡️ LDAP over TLS
StartTLS is a modern encryption protocol you can now use with LDAP in Xen Orchestra.
🔐 Config encryption
You can now encrypt the content of your configuration using a passphrase.
This feature is based on OpenPGP and uses AES256 encryption algorithm.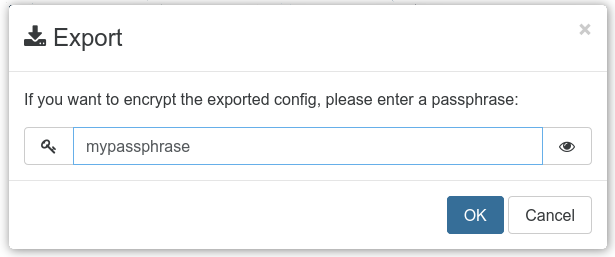 🕵️ Record failed user attempts to log to the audit log
We improved the Audit log by recording the users failed attempt to connect. This is an extra step to improve the security around the Audit log.

Backup Improvements
Backups are the core of Xen Orchestra. We are working on improving them every day!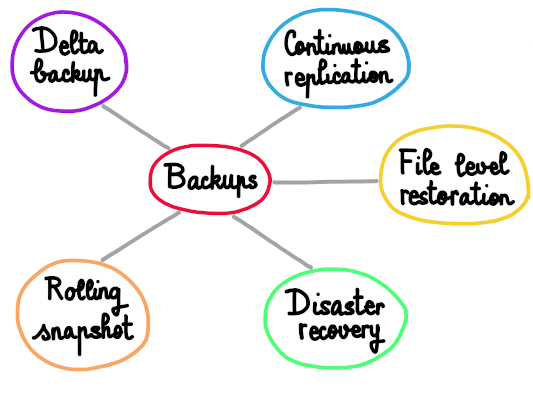 🛂 List of VMs (not) backed up
In our improvement process regarding security tools for your infrastructure, we have added a new comprehensive and quick view directly in the XO home to provide an overview of the backup states of your infrastructure.
You can now filter the list of VMs backed up or not.
🏎️ Backup listing performances improved
Until now, we were sending a lot of data back to the Xen Orchestra appliance in order to display the list of backups available for restoration. While it was not an issue for a lot of users out there, it was one for very large infrastructure with hundreds of backed up VMs and jobs, making loading time very long and in some cases, resulting in a timed out error.
In this release, we filtered the data we send more accurately, resulting in a size reduction between 10 to 100 times compared to the previous time. We are expecting a clear improvement in loading time for our backup list in large infrastructures.
🔬 Backup performances optimization
We are currently working on the improvement of all our backup features. To do so, the first big step is to implement backup performance metrics inside Xen Orchestra.
To begin with this project we added stream speed tracers in the Xen Orchestra proxy.
The main goal for these tracers will be to indentify bottlenecks in the data stream during backup execution. We will keep you informed with our progress in the next few months.
Note: For now, the data collected thanks to the tracers won't be displayed in your infrastructure. The data are stored in the log server proxies.
🗄️ CSV file included in the backup report
Along with the PDF we are sending, you will now have a CSV file containing all the raw data of the report.
This will allow users to perform extra reporting or data consolidation using the tool of their choice.
New License system
Our new license management system introduced two months ago will be fully operational starting with this release.
It is now required for evey customer to bind a Xen Orchestra license to the appliance of his choice. Follow the documentation to get the complete process.
Note: All license types will now be displayed in your the Licenses section of your appliance