September release! And it contains a LOT of enhancements and bug fixes. Let's take a tour of what's new. Missed our backup live webinar on YouTube? Catch up here!
XCP-ng 7.5: don't miss the latest news about XCP-ng: software RAID 1 support during install and even a new net install ISO that's just 100MiB big!
UI enhancements
Start on host
For various reasons, you would like to boot a VM on a particular host. Easy now, in the "Advanced" tab of your VM: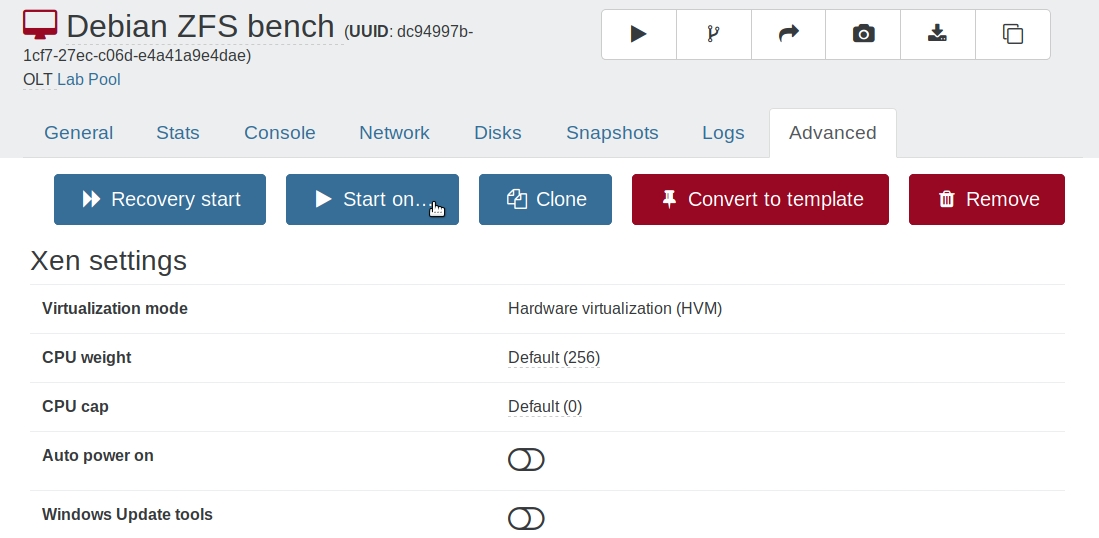 PVHVM status
You can know if your VM is of PVHVM type. You can read more on our detailed article regarding virtualization modes in Xen. Info is displayed both in General and Advanced tab of your VM:

Set NIC type
For Windows users who don't have the tools installed yet (or for other specific software requirements), you can know set the "device type" as emulated "Intel e1000" instead of the default "Realtek RTL819".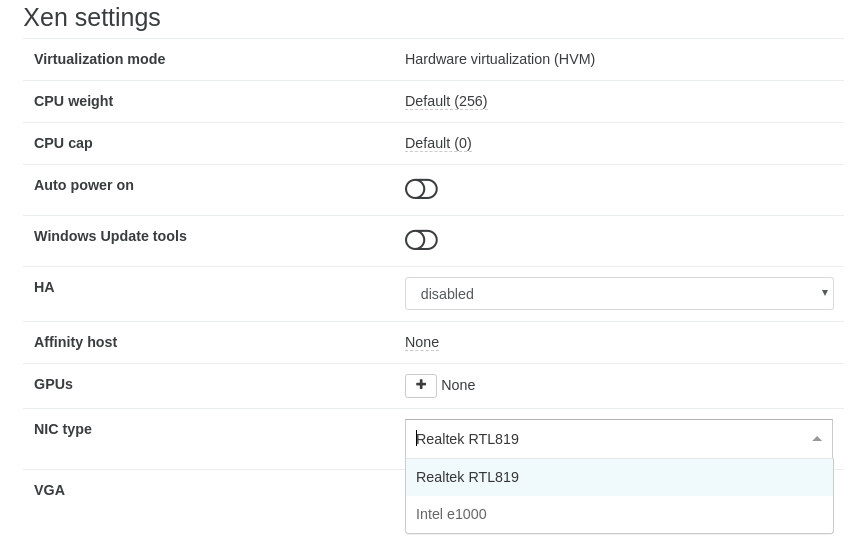 Tasks
If you are in the task view and the task disappeared (because finished), we added a section "Previous tasks". This way you are sure to not miss anything!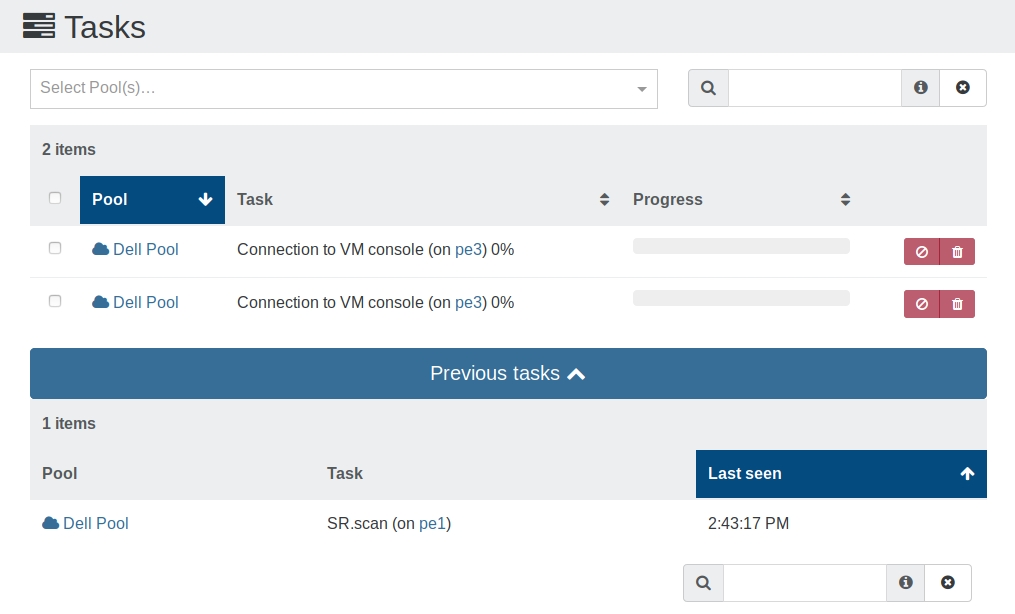 By the way, self service users won't see those tasks anymore!
Backups
Restore whole folder
No need to select individual files manually like before, one click and you get the whole folder content restored: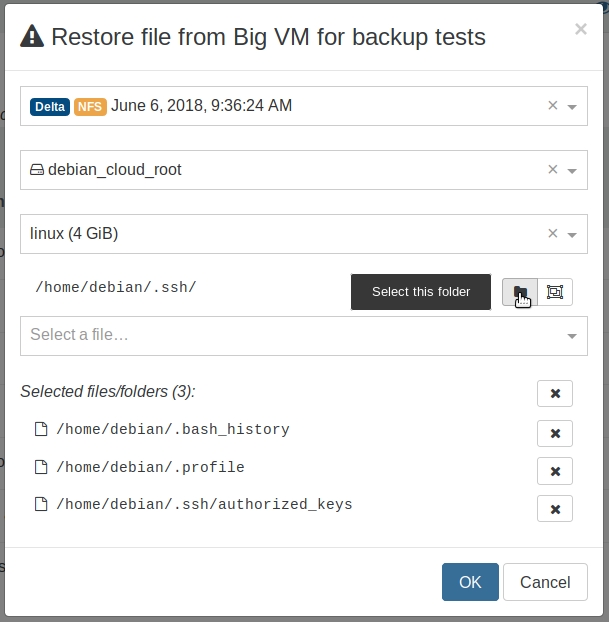 Restart all failed VMs in a job
A pretty handy shortcut, if you have just few VMs that messed up in a backup job, just click on the right button and it will be retried just for them:

Total transferred and merged size
For any job, whatever the number of VMs, you have now the total size of transfer and merge. This counter is refreshed in real time during the job execution:

Job name in restored VM
When your VM is restored, you are now sure where it came from (which job):