XO 4.15 is out, with a beta of the load balancer, a new dashboard for the self-service, and also a nice list of new stuff:
Migration queue for Storage XenMotion
a complete rework of the XenServer network management (parity with XenCenter)
better migration panel
auto match destination networks for cross pool migration
Citrix license status for pools
Advanced host info (BIOS strings)
CIFS ISO SR creation
Delta backup support quiesce snapshots (Windows VM delta backup is now fully supported)
SMB support for delta backup
Plus usual bug fixes (full changelog here).
Load balancing
This feature is working in beta so far, we need your feedback!
More on load balancing on XenServer with Xen Orchestra.

Self-service dashboard
Discover our new self-service dashboard for XenServer in this article.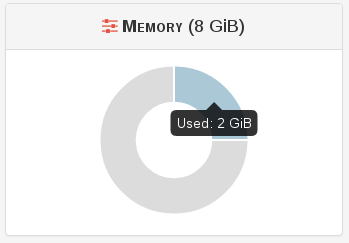 Network configuration reworked
You can create create pool wide networks with VLAN, make the IP configuration etc.

Misc
We now support continuous delta backup on SMB remote shares.
Plus, we changed our way to make delta backup to allow quiesce snapshots for Windows VM: this way, even your delta backup will be consistent!
What's next
The new technical layer for XO 5.0 web interface is ready! It's time now to focus on UI creation itself (views, styles, etc.)
We'll continue to improve the load balancing feature too (with density, halting servers with wake-on-lan and also implementing the density mode).