VM live migration with XenServer and Xen Orchestra
This week, we'll release a new version of Xen Orchestra (4.1). Only 2 weeks after the big 4.0, it's already time for new features!
Let's play with the powerful live migration system of XenServer. It works since XO 3.6 version, you can read more about how it works here. But in the 4.1, live migration is only one click away (true story)!
Thanks to the drag'n drop features coming soon, the result is this:
Here is a screenshot for those who can't play the video: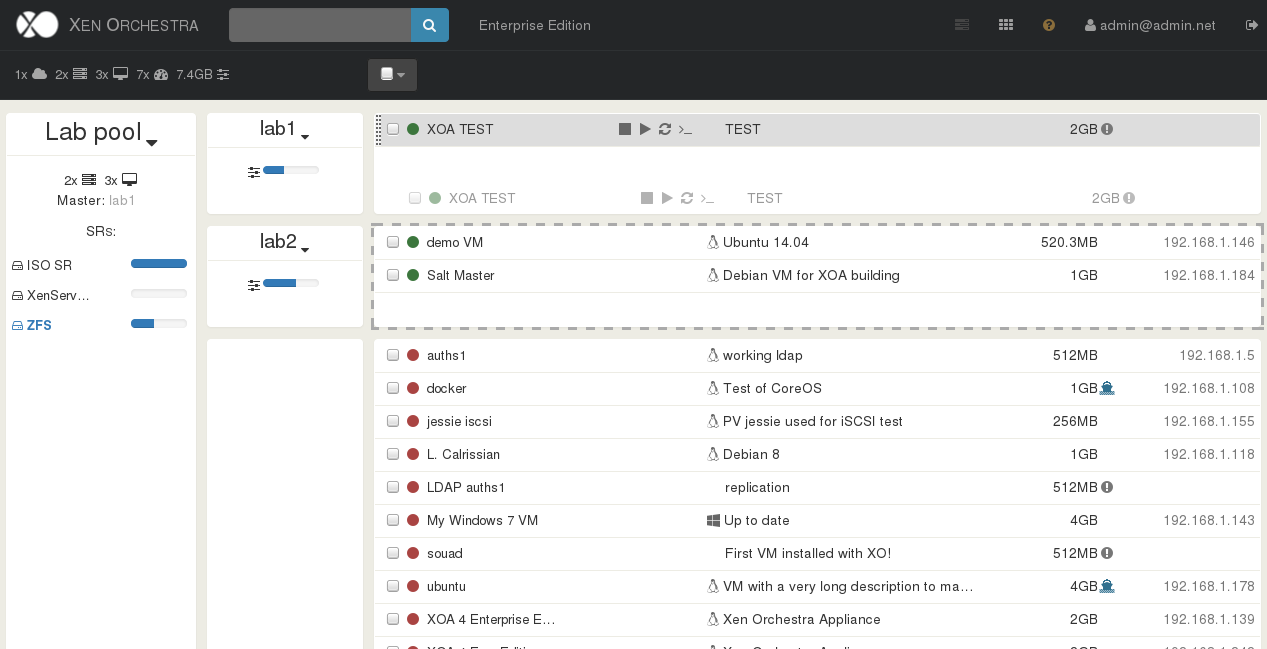 Note: it also works with Xen Storage Motion (moving a VM to another host without any shared storage).
Stay tuned for the 4.1 :)