New major release for Xen Orchestra
Hi everyone! After 6 months of hard work, more than 500 new commits (!), one LinuxCon, one FOSDEM, around 32000 visitors here, we are proud to present a new version of Xen Orchestra (release 3, codename "Clarinet"). Let's see what we have here!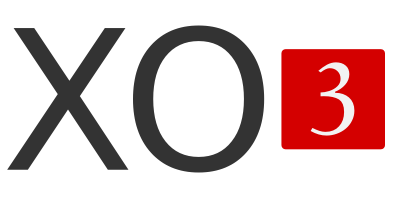 New features and cycle for 3.x branch
Does it mean we found our release rate? (major version each semester). Well, hard to say, but this 3.x branch will be able to deal with a lot of new things before a new 4.x. Let's recap what's really new in our release:
new design (it seems pretty obvious :p ), single page app
everything is dynamic and auto-refreshed: everything happening on your server is immediately visible in every browser connected
auto-reconnect interface when you lost connection to xo-server, without manual refreshing
global statistics in main view
VM map, VDI map and other useful indicators in their respective views
brand new backend
almost every pieces of Xen information displayed in live on XO (from VM to task, snapshots, pools, IP, etc.)
a lot of things are editable (main objects name, description and RAM/CPU for VM etc.)
bulk actions on VM (stop, start, reboot, hard reboot/restart, deletion with associated VDI, migration)
event "current operation" on a VM ("orange dot" give you the information about what's happening right now to your VM)
nice notification messages are displayed
modal windows for critical operations (remove etc.)
VM deletion with their associated VDI. Combined with bulk action, you can really work faster
live search bar, filtering on anything (name, IP, whatever)
VM creation (with ISO or in HTTP mode, both works)
VM console with ISO mounting dialog + "Ctrl Alt Del" keys (I know how it's important for Windows users)
adding XAPI hosts
adding users with basic rights
... and much more!
Conclusion: you'll never need to manually refresh XO in your browser.
Genesis of 3.x
Here the small story of this release, if you are impatient about downloading, you can directly go to the next paragraph.
Download
Try it here or subscribe here.
Commercial support
If you want professional support, it's now possible and included in our appliance: get more information here.
If you think our knowledge of Xen can help you in any way, contact us. If you just want to support us by getting... support (meh!), go on too!

What's next?
What's next relies on you.
By taking support, you'll help us to finance this project, and by this allowing us to continue to develop new features quicker. Our ideal objective is to dedicate all our development resources on Xen Orchestra and its services. Sponsoring is also another way to help this project. You can also report bugs or give us ideas on the community forum.